Oklahoma Muzzleloader Season to Offer First Firearms Opportunity for Adult Deer Hunters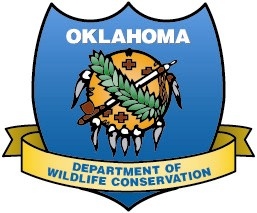 This weekend marks the first opportunity for adult deer hunters to head to the woods with a firearm as well as the opening of one of the best kept secrets in deer hunting – the annual deer muzzleloader season.
Set to run Oct. 26 through Nov. 3, the muzzleloader season attracts fewer hunters than the regular deer gun season that opens in late November. Still, last year there were 21,605 deer harvested by muzzleloader hunters.
According to Erik Bartholomew, big game biologist for the Oklahoma Department of Wildlife Conservation, the deer muzzleloader season is going to be a great time to hunt and harvest deer. And hunters needing any motivation to go muzzleloader hunter need to look no further than the Wildlife Department's Facebook page, where numerous photos display the successes already had by hunters participating in the deer archery and youth deer gun seasons.
"So far hunters have checked in over 12,000 deer using the Department's e-check system on wildlifedepartment.com," Bartholomew said.
Bartholomew offers a few tips to muzzleloader season hunters, reminding them of the importance of spending time outdoors.
"With the recent onset of cooler weather, deer will be moving longer in the mornings and earlier in the evenings," he said. "Hunters need to find natural food sources like oak trees that are dropping acorns or persimmon trees. But most importantly they just need to get out there and not miss any time in woods."
Hunters are also reminded to read the complete details and regulations for deer hunting found in in the current "Oklahoma Hunting Guide," which is available free online at wildlifedepartment.com or in print anywhere hunting and fishing licenses are sold.
To view photos of many of these deer on Facebook, log on to https://www.facebook.com/wildlifedepartment. Viewers who "like" the page can get in on the conversation with the Department as well as more than 21,000 other Facebook users, where daily conversations cover everything from how-tos, news updates and even giveaways.
Click here to read a previous story on how Oklahoma hunters in the know are letting young bucks grow, and reaping the benefits.
Oklahoma's deer muzzleloader season will run from Oct. 26 – Nov. 3. Complete details are available in the current "Oklahoma Hunting Guide," available free online at wildlifedepartment.com or in print anywhere hunting licenses are sold.