The Blaze Radio 24 Hour Radio Marathon
We were happy to help The Blaze Radio hosts Doc Thompson and Skip LaCombe hold a 24 hour radio marathon to raise money for the Oklahoma Tornado Relief effort. They started their broadcast at 8am on Thursday morning and finished up at 8am Friday. During their 24 hours of straight of broadcasting they raised $1,530,686 with the help of their listeners. The best part of this effort is that 100% of the funds donated will stay in OK and be passed on to help the people in need. You can follow the events of the night on Twitter by searching the hashtag #24forOK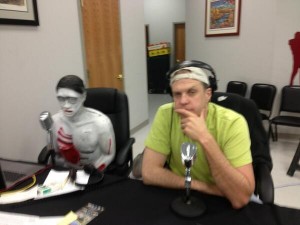 As the hours pass by Doc Thompson has a little fun with some of our zombie targets.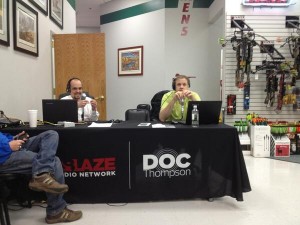 The Blaze radio team collect donations to help those affected by the Tornados that hit several areas of the state on May 19th & 20th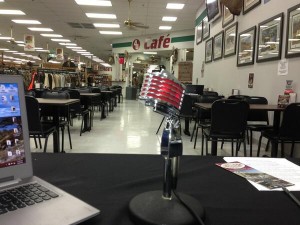 The begining of the 24 radio marathon and The Blaze Radio is off and running.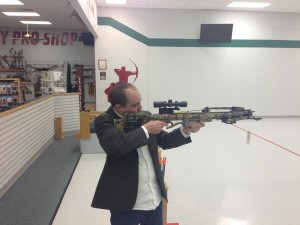 Skip LaCombe using the same crossbow as Doc did, but with just a little better results.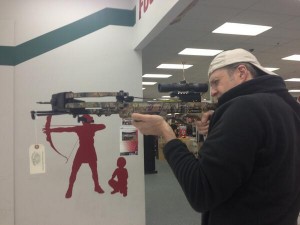 Doc Thompson tests his aim with a crossbow on our archery range!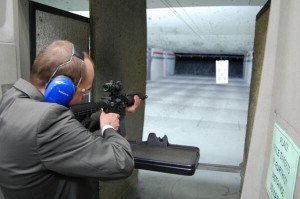 We couldn't let Skip LaCombe come to H&H without trying full-auto on our ranges.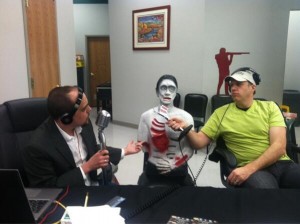 Using the hashtag #24forOK on twitter, The Blaze radio team asked their listeners to share words of encouragement with those affected by the storms.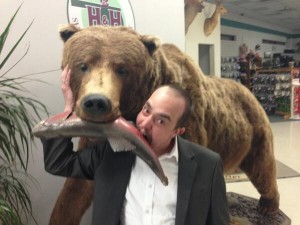 Skip was getting hungry during the 24 hour broadcast.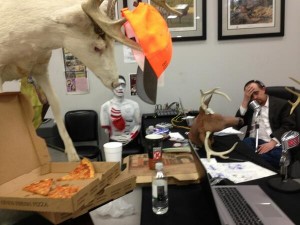 When the 23rd hour rolled around the scene looked a lot different in front of The Blaze Radio table.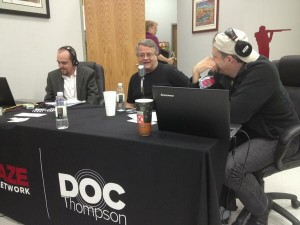 Our Founder and President, Miles Hall decided to join in on the fun with Doc Thompson and Skip LaCombe